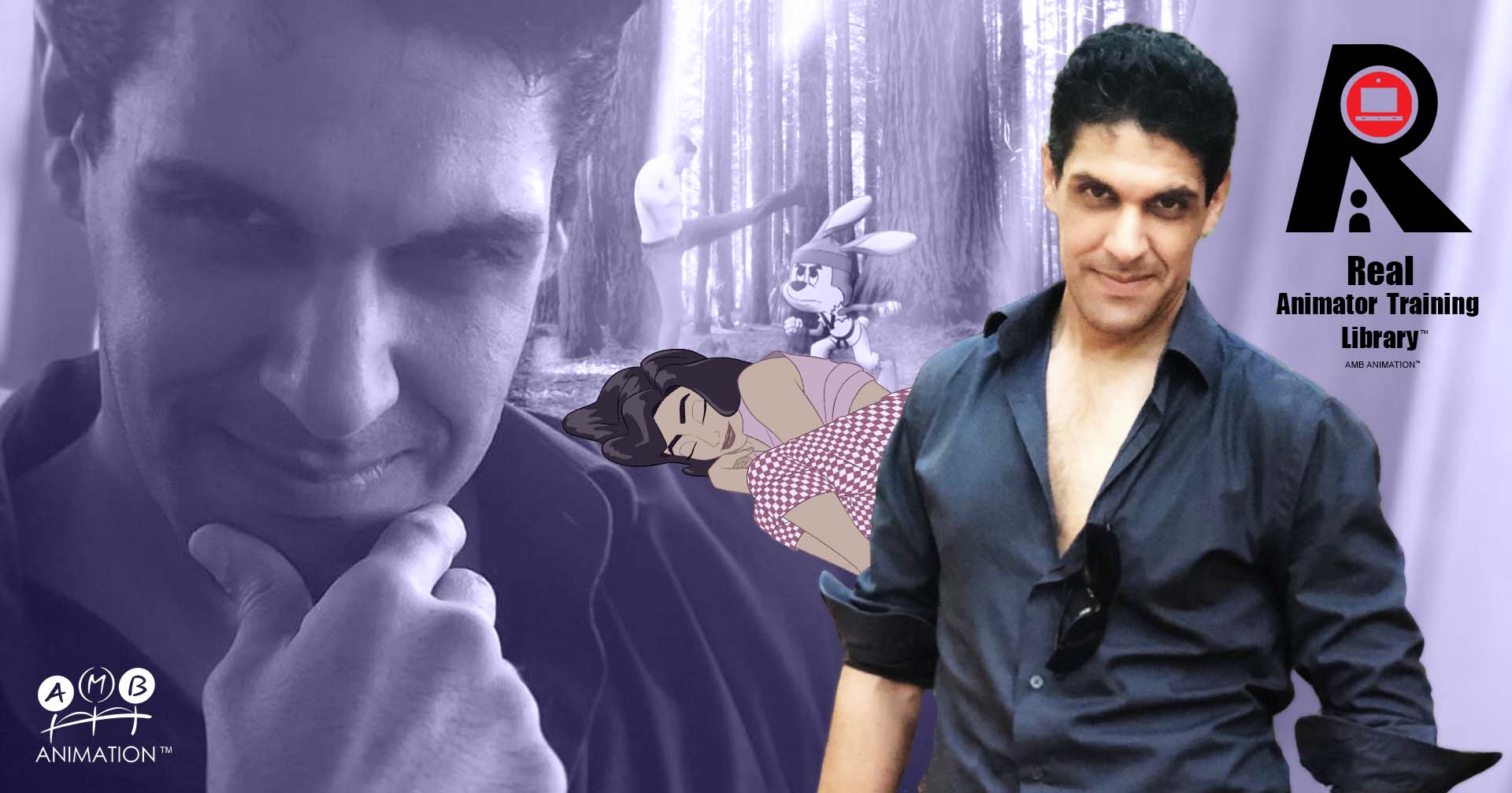 'Make it till you make it... Then make it some more... Then make it again and again until you've made it so much that you just can't stop making it. And then when the making is made you'll miss the making and make it all over again'.
AMB
The initials AMB represent the words Animation, Motivation and Belief and these three things define the name and character of Arshad Mirza Baig.
Traditional Hand Drawn Animation has been his life's passion since the age of eight when he saw the Walt Disney masterpiece 'The Sword in the Stone'. After that he felt motivated to become an animator and held that belief firmly though the years amidst much conflict from family, friends, peers and teachers. A few had his 'interests at heart', others felt he aimed above his station and some even dared presume that he was not of the right race or culture to become an animator.... Thankfully AMB possessed an inner light of belief in the self which had already determined his outcome to succeed amidst the cries of his naysayers. He went on to become a successful animator and so much more than even he had ever imagined.
THE ANIMATOR YEARS
After Graduating from 'Art school' with a BA Hons degree in animation (basically an expensive piece of paper that had little to do with any of his accomplishments)  in the year 2000 AMB entered into the UK animation industry. His first real opportunity came almost immediately after as an animator on a PBS Television special 'Mill Times' He then progressed onto the Columbia Pictures film 'Adam Sandler's Eight Crazy Nights'.
This experience turned out to be the real education that animation school was unable to offer. Along with many other UK animators who had not experienced the high quality and expectations of a Hollywood Feature film AMB struggled through the project until it was eventually taken away from the UK based studio.
He was fortunate to meet and work with many seasoned professionals on the project and his hunger to learn and develop more in his craft resulted in his skill set being elevated to new heights and he quickly made his presence known among the more reputable Animators in the UK  such as Richard Bazley (Disney, Warners) and Uli Meyer (Amblimation, Universal Pictures). He went on to work with them and also on high profile European Feature Films 'El Cid the Legend' (Filmax Animation), and 'The Jester Till' (Munich Animation) As well as a string of commercials for various products ranging from 'Fairy Liquid', Frosted flakes, Honey stars, Coco pops. He also drawn key poses as layouts for animators abroad on Nelvana's animated film  'Heidi'.
As 2D Animation work began to dry up in the wake of 3D Computer Animation. AMB dabbled a little in Computer Animation and worked as a animator for a small company called Arcana Digital. Within weeks of working there he was given responsibilities to direct pilots and design characters.
Being a Draftsman at heart AMB missed drawing and returned to traditional animation at the first opportunity and found himself leading a group of animators along side a Veteran Disney Animator Jaques Meuller at a London start up studio called Trocadero.  The studio eventually closed and AMB would begin his next Chapter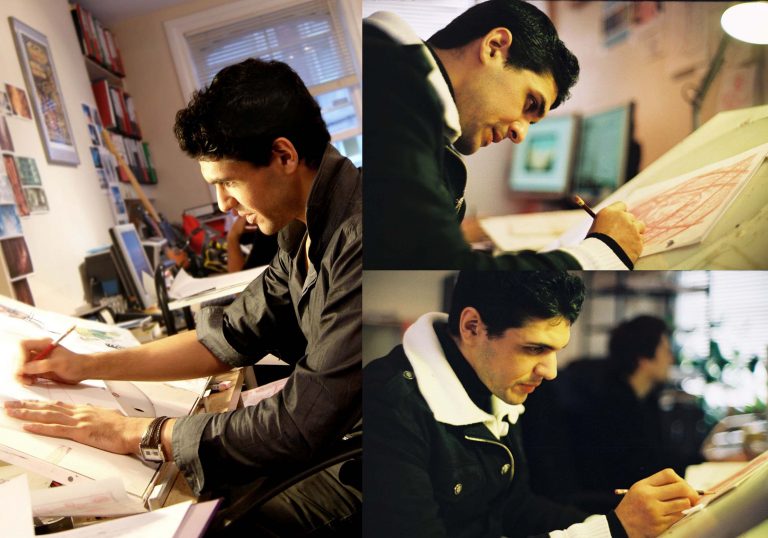 Uli Meyer
Supervising Animator Universal Pictures, Character Designer Amblimation
'Arshad is one of the most passionate and dedicated draftsman I have come across in almost 25 years of being in the animation business. I can recommend him whole-heartedly to anyone fortunate enough to have the opportunity to hire him.'
Richard Bazley
Lead Animator Disney, Warners and Directing Animator at Don Bluth
'Arshad has worked for me a few times as an Animator and each time got fantastic results. His animation has life and he is a tremendous draughtsman. Sometimes the deadlines were very tight and he always delivered, doing whatever was necessary to complete the work but still maintaining the highest of standards. I highly recommend Arshad as Animator and Storyboard Artist.'
Matt Saxton
Producer for Live Action and Animation
Arshad is a talented and dedicated artist. He has produced some great work for various commercials/projects at Uli Meyer and worked fast. Arshad can handle the pressure of tight deadlines. It was a pleasure to work with him.
All Testimonials are on AMB's LinkedIn
STORYBOARD AND BEYOND
AMB was approached by a producer from Universal Pictures to do some storyboard work on the Movie 'The Tale of Despereaux'. This experience completely opened his eyes to the significance and importance of Storyboard in relation to animated film making and he soon realized that story boarding at this level required so much more knowledge than character animation. As an absolute beginner in this area he was thrown in with some of the industry's heavyweights who provided the perfect peer group for him to gain a swift understanding of the craft. Within a month or so he found himself being an integral part of the team and taking on greater responsibilities and was selected to animate some hand drawn elements for the film. After almost a year  on the production he completed his assignments on the movie successfully and went on to storyboard for 20'th Century Fox's stop motion movie 'Fantastic Mr Fox' establishing himself as much sought after Story Artist.
Alex Dowding
Story Coordinator Tale of Despereaux
Arshad is a consummate professional storyboard artist. He is passionate and driven about his craft and his attention to detail is second to none. He offers new ideas when they are needed and is always conscientious about his deadlines. In the time we worked together I found his company very entertaining and congenial.
Christian DeVita
Lead Story Artist Fantastic Mr Fox
I was thrilled to have Arshad join our team on Fantastic Mr Fox in a time of need, and welcomed his input, artistic temperament and the quality of his work which was delivered always within our time frame. He would be a great asset to any production.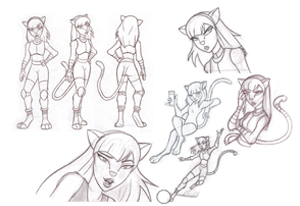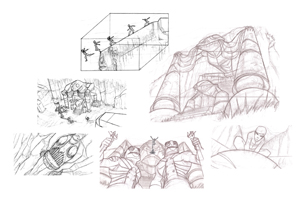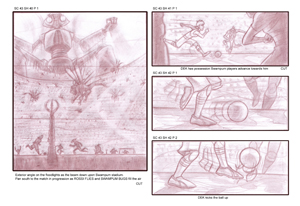 Sadly the film missed its initial deadline and was eventually sold to air in Australian and New Zealand Territories on Nickelodeon TV channels. AMB however never regrets working on this project and infact sights it as the best experience he's thus far had in the industry because it completed his skill set. He found himself working in and understanding areas of film making that many of his peers had little knowledge or ability in and emerged from the project capable of directing an entire film should the opportunity ever fall before him.
Leadership, Supervision and Direction
Having completed work as a story artist on two major Hollywood films AMB was approached by a boutique animation studio Zoo Films to head the story department on a UK and Chinese co production of a 2D hand drawn animated TV Film  Sokator 442 for Galleon entertainment and Polybona Films. The project was massively ambitious but understaffed on a minimal budget and AMB saw this as an opportunity to experience the film making process even more so than before. His Expertise was required for multiple roles aside from story and he found himself designing all the central characters and working with the art director as a concept artist and project designer.
Then mid production AMB found himself at a crossroads when The producer from Tim Burton's movie Frankenweenie contacted him to come on board the story department. As a teenager AMB dreamed of working for Burton as that was the time Burton influenced his development with Batman and The Nightmare Before Christmas. Now he found himself wanting something else as the experience on Sokator was so involved that it almost felt like directing. AMB was not only managing the story department and overseeing layout poses, character designs and development art, he was also co-directing the animation timing as well as suggesting music and sound to the audio department, reviewing the edits and even recording a few voice overs! Burton's team contacted him three times during production which was extremely flattering for AMB but his heart was set on completing his work on Sokator 442.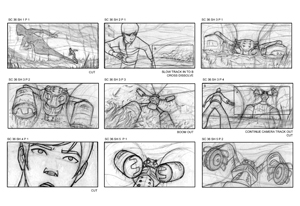 Television Animation
AMB returned to the small screen in a big way after completing his work on Sokator 442 by being asked to storyboard a number of episodes for one of the UK's most popular animated series. 'Horrid Henry' first aired in 2006 and at the time of writing this in 2019, the series was the number three most watched animation across all the UK's commercial TV services. AMB story boarded many episodes of the animated sitcom for a number of seasons and It offered a completely different dynamic to the theatrical and action orientated projects that he had become associated with. AMB found another opportunity to increase his skill set by focusing on character driven comedy and he thoroughly enjoyed every moment of it!
Many other TV Shows kept AMB busy such as Disney Junior's 'Jungle Junction', Hit Entertainments 'Little People' and the 'Matt Hatter Chronicles' on Cartoon Network. Then he was offered a role to direct the character animation for an original animated series by Lego called 'Lego Legends of Chima'. The series was being made across various parts of the globe including Denmark, The United Kingdom, India and Thailand. Following his work on this project he also story boarded episodes of another Lego franchise 'Nexo Knights.'
Hilary Audus
Director Horrid Henry Series 3
Ashad's storyboarding skills on Horrid Henry I found to be excellent, both in drawn execution and imaginative interpreation of the script. He turned round a board both quickly and efficiently I totally recommend him in this area of expertise.
Morgan Francis
Director Spider Eye Animation
Arshad has worked for us as a storyboard artist on the Disney Junior series "Jungle Junction" his work was always of the highest standard and delivered in good time on a very tight and demanding schedule. I have no hesitation in recommending Arshad. Morgan Francis. Director @ Spider Eye Animation
Nic Camecho
Previz Director Lego Chima
I've worked with Arshad over the past 7 years and adjectives leaping to mind are ; talented, driven, creative, detailed, thorough, methodical, schedule-minded and above all, hilarious !!! - really looking forwards to the next project.
All Testimonials are on AMB's LinkedIn
The Birth of AMB Animation
The animation industry's shift away from traditional animation inevitably resulted in AMB having to diversify and move into Storyboard, character design and animation direction. Although his head remained firmly fixed on the task at hand his heart forever remains filled with an unashamedly biased and unconditional love for hand drawn animation.
Alongside his animation career he dabbled in social media and uploaded videos  on YouTube offering tips on traditional hand drawn animation. His channel soon began to receive  a great deal of sincere and genuine comments from animation students  thanking him for doing what their teachers did not do. These messages really resonated with AMB and he thought back to how his animation degree had very little to do with any of the success that he had attained as an animator. He mostly had to teach himself from books and his life was completely turned around when he met high level animators and artists in the industry.
AMB often states that he learned more in 3 days with an established expert than 3 years of self-trial and error on a token degree course. He thought about everyone on a degree course who had reached out to him and wondered just how many other young artists were out there in the world that was let down both spiritually and financially by the so called animation degree that they spent thousands on. Traditional animation is AMB's true passion and in an age of software dominated animation he believes it to be his duty to the craft of animation to pass on the traditional teachings to the next generation of animators.
In the age of the internet the opportunity to share knowledge is limitless as today people don't have to be in the same room, the same city or even the same country to do so. As more and more people started to appreciate and learn from his videos AMB's interest and focus shifted from the Animation industry towards serving and increasing the ability of others in the art form that he considers to be his life's blood.
He decided to build a training library of videos sharing everything that he learned from his experiences in animation and called it The Real Animator Training Library.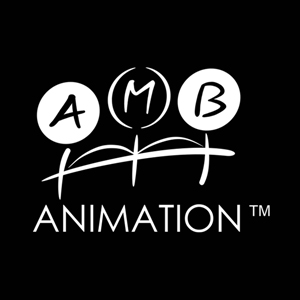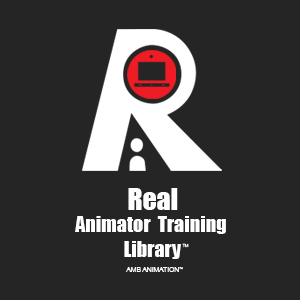 A Different Kind of Animation Teacher

AMB has a background in teaching and training in another art form besides animation. He has a background in martial arts and often performed duties as an instructor at his masters Taekwondo academy and though he no longer teaches martial arts today it still serves as an integral part of his life and he attributes much of his success in animation and beyond to the core values and principles he developed from the martial arts.
His direct no nonsense approach to teaching animation comes straight from his martial arts days where painful truths and harsh realities are acknowledged first in order to overcome them. Repetition with focus on fundamentals are the order of the day as Bruce Lee once stated "I fear not the man who has practiced 10,000 kicks once, but I fear the man who has practiced one kick 10,000 times." AMB has learned from his own experience and those of others who have put their faith in him that a solid base built on the foundation principles of animation will result in exponential growth of ability. Ultimately just as a warrior needs to exercise his body to build strength and train in combat drills  to execute his techniques effectively so too must the artist repeatedly train fundamentals until they are ingrained into the subconscious mind.