FEEL

THE CHANGE FOR

REAL



Now Its Your Time To Train For Real And Make It Real
This Will Make A Difference and It Will Work For You
You Have To Work For It And That Means Work For Real
If You Are For Real Then You Know What To Do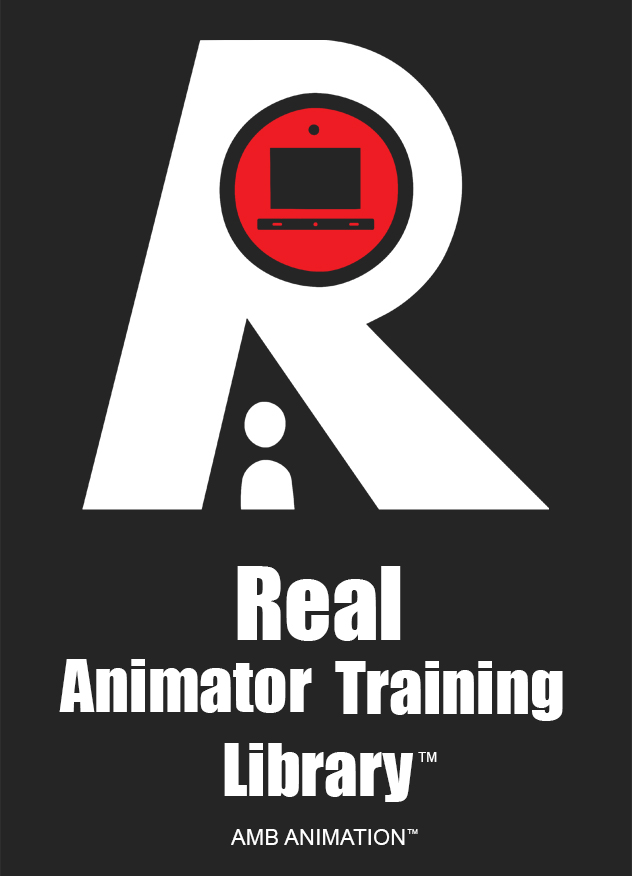 What Is This?
Real Animator Training Library is an online library of over 250 Training Courses and Tutorials made by a veteran Animation Industry Artist with 20 years of experience.
How Does This Work?
You watch and follow along step by step to the videos in course archives and study from videos in tutorial archives. Follow the process without deviating and get Real results.
Who Is This For?

Real Animator Training Library is for Anyone who wishes to excel in the craft of Traditional Hand Drawn Animation, Regardless of previous experience or ability.
When Does This Start?

Real Animator Training Library is a lifetime membership so it starts the moment you join and you are free to work through it at your own speed.
Where Does This Happen?
Real Animator Training Library is online based. It contains training videos and an opt in Facebook community. You study online and at your own pace.
Why Does This Exist?
You Are The Future Of 2D Animation And 2D Animation Desperately Needs You To Champion The Medium And Start Restoring The Exclusive Quality That It Once Celebrated!
Here's Why This Works So Well 
Real Animator Training is only concerned with training you to be an animator. It will never waste your time or energy on showing you how to be a replaceable tool that simply operates the software of the day
Proven To Be Real
Does The Real Animator Training Library work? The only way to really know is to hear it from
Real people who have actually joined.
Real Animator Training Library Content
You have unlimited access to hours upon hours of high end no nonsense, straight talking Animation Instruction of the like not found on most degree course lectures. Here's whats inside.
There are 4 course archives for you to study
All Course Archives except the Advanced Archive Must be followed EXACTLY as instructed.
These are not mere Video Tutorials You must watch and follow along
36 video lectures focusing on 3 of the fundamental Laws of Animation - Timing, Slowing in & Slowing out and Arcs. Other principles are touched upon as you move through 6 different Walk and Run Cycles. With Little to no drawing skill required this archive is designed and dedicated to guide you from the very beginning to an intermediate level.
39 video lectures focusing on the 12 Laws of Animation. You Will Develop your Character Animation Ability Using The Flour Sack Through a Series of Lectures Based on Solid Drawing, Squash And Stretch, Anticipation, Follow Through and Overlapping Action, Straight Ahead and Pose To Pose Animation. You also learn the fundamentals of Animal Locomotion This Archive will give you a command over your character animation and the necessary skills to move onto more advanced animation with confidence.
Anatomy Archive (Skeleton)
THE COMPLETE HUMAN SKELETON 37 video lectures Focusing on the Entire Human Skeleton. You will learn how to Draw all the Bones and Bone Groups that make up the Human Body. You will also understand how their joints move and how to train your hand eye coordination and become competent at drawing the human figure. With a follow up archive planned on the muscular system this is the most in effective anatomical recourse available for 2D Animators.
31 video lectures Covering various Scenes and Challenges involving advanced Character Animation such as Dialogue and Acting, Perspective and Dynamic Action, Exaggerated Cartoon Animation and Creature Animation. This Archive is designed to elevate the intermediate animator to the highest professional level of understanding and ability.
You Also get Three Tutorial and Tips Archives
Animation Lectures Archive
This is much like the advanced archive consisting of courses, demos and tutorials all executed in the step by step presentation. The 21 videos in here do not have to be followed along to and can be absorbed and applied to personal work or projects.
Ask the Animator Archive
46 Q&A Video Sessions where AMB is either quizzed or challenged by the audience to Help, Answer, Explain, Draw or Animate any topic. Subjects vary from Character breakdowns, to animation exercises and Animation industry related questions.
Live Stream Library - Bonus Archive
This is a collection of 44 original AMB Animation Livestreams  that were made during the initial building of The Real Animator Training Library. They were spontaneous unplanned and unstructured and packed with useful tips and tutorials. Many people still find tremendous value in these videos and you will too.
111 Additional Videos In Three Additional Tutorial and Tips Archives
TREMENDOUS VALUE
You're Getting $170,000+ Dollars Worth of Value - For a Tiny Fraction Of The Investment…
FEEL

THE CHANGE FOR

REAL



Now Its Your Time To Train For Real And Make It Real
This Will Make A Difference and It Will Work For You
You Have To Work For It And That Means Work For Real
If You Are For Real Then You Know What To Do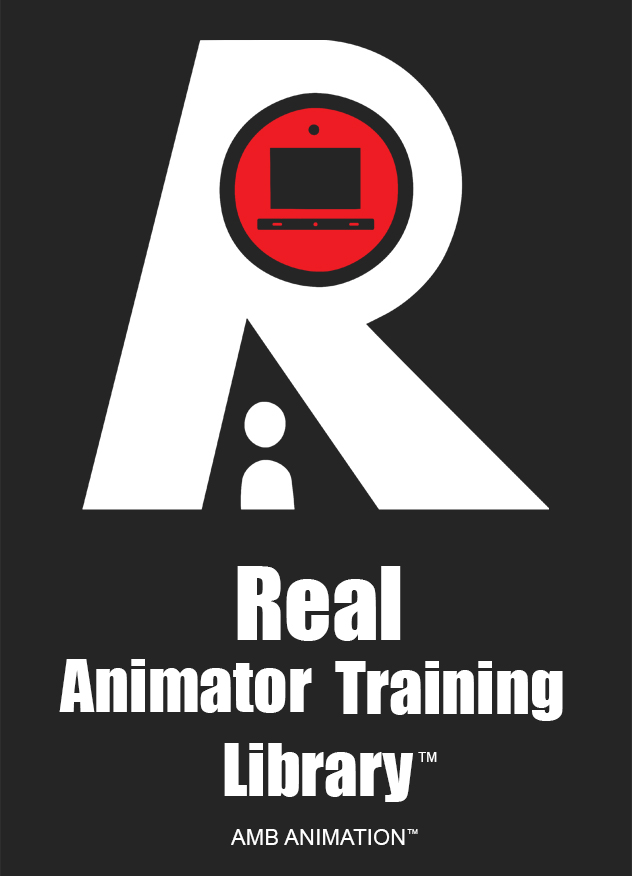 This site is not a part of the Facebook website or Facebook Inc. Additionally, this site is not endorsed by
Facebook in any way. FACEBOOK is a trademark of FACEBOOK, Inc.
This site is not a part of the Vimeo website or Vimeo, LLC. Additionally, this site is not endorsed by Vimeo in any way. Vimeo is a trademark of Vimeo, LLC.
IMPORTANT: Earnings and Legal Disclaimers
I'm here to help you by giving you my knowledge and experience to move you forward faster. I believe in Hard Work through commitment and Focus and that is what my Tutorials and Courses are Designed to Help You With. I don't do "Animation Hacks (insert ridiculous number)" "Cheat Sheet"s Short Cuts or that one simple trick. Law states that I Do Not and cannot Make any Guarantees about your own ability to get results or obtain professional work with my Training Material, Information or Tutorials. I Don't Know You personally nor do I have personal interaction with you and nothing on this page or any of my websites and emails is a Promise or guarantee of your future results. All Examples here  or on any of my sites and emails are simply estimates or projections of past results and are illustrative only. They should not be considered exact, actual or as a Promise of potential Success. If you have any questions email info@ambanimation.com Remember. Real Focus, Real Information, Real Learning, Real Results.