AMB Animation Academy – Drawing the Human Hand back into Animation

Traditional Animation isn't in the Hands of some Big Studio it's in My hands, Your hands, Our hands
What Do People Think of AMB
AMB is not only valued and respected by the people who have learned from him, he is also held in extremely high regard by his peers and animation studio heads. They have utilised his talents to bring out the best in their projects and here's what some of them have to say about AMB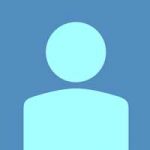 Uli Meyer Uli Meyer Studios Ltd
Arshad is one of the most passionate and dedicated draftsman I have come across in almost 25 years of being in the animation business. I can recommend him wholeheartedly to anyone fortunate enough to have the opportunity to hire him.
Arshad Animated and Drawn Layouts for Many of the Studios Projects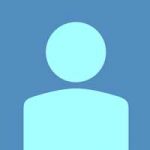 Richard Bazley Producer/Director at GBK Hybrid
Arshad has worked for me a few times as an Animator and each time got fantastic results. His animation has life and he is a tremendous draughtsman. Sometimes the deadlines were very tight and he always delivered, doing whatever was necessary to complete the work but still maintaining the highest of standards. I highly recommend Arshad as Animator and Storyboard Artist. Richard Directed
Arshad on BBC's "The Cunning Little Vixen" and Filmax Animation "El Cid the Legend"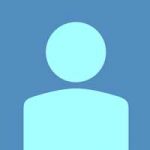 Morgan Francis Director at Spider Eye
Arshad has worked for us as a storyboard artist on the Disney Junior series "Jungle Junction" his work was always of the highest standard and delivered in good time on a very tight and demanding schedule. I have no hesitation in recommending Arshad.
other projects include "Horrid Henry" "Thomas the Tank Engine" "Myro" and "Go Jetters"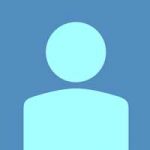 Christian DeVita Film & Series Director at TeamTO
I was thrilled to have Arshad join our team on Fantastic Mr Fox in a time of need, and welcomed his input, artistic temperament and the quality of his work which was delivered always within our time frame. He would be a great asset to any production.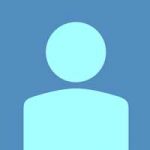 Alex Dowding Production Manager at Zoho Studio
Arshad is a consummate professional storyboard artist. He is passionate and driven about his craft and his attention to detail is second to none. He offers new ideas when they are needed and is always conscientious about his deadlines. In the time we worked together I found his company very entertaining and congenial. – Alex managed Arshad Mirza at Despereaux / Universal Pictures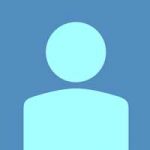 Jean-Paul Vermeulen Episode Director at M2 Entertainment
Arshad is a strong draftsman and animator extraordinaire. He's one of the hardest workers that I know and is very passionate and dedicated to his craft. On whatever job he's working, he always will give you 110%. Arshad will be an extra bonus on every production he works. Jean-Paul Directed Arshad on "Matt Hatter Chronicles" and  "Lego's Nexo Knights"
AMB Animation Academy gives Indie animators the knowledge to stand shoulder to shoulder with studio based professionals by sharing traditional teachings beyond the skillset of many of today's 2d cut out pros, it has also enabled established industry based professionals to advance their abilities and enhance their careers by turning to these traditional secrets. Here's what some of them have to say about AMB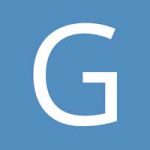 Garth Drake
Hello! My name's Garth Drake, I run an online 3D Animation school called Rocket Sky. I came across your amazing tutorials and I was wondering if it would be ok to show my students some of them. We work in 3D but our methods are classically bases and I think your tutorials are excellent and they would really benefit from seeing them. Thanks, I look forward to hearing from you! Garth Drake, Founder of Rocket sky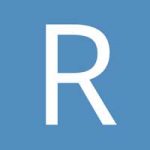 Richard
I'm actually using this as I sit here animating for a client who need my work finished in a month in a half. I know they're not expecting Disney quality, but I feel a little better now with these tips to make sure that it comes out as best as I can make it.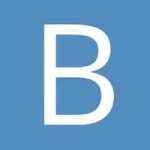 Blue Collar Studio
I was in the industry for 12 years and getting back into it. You're a phenomenal draftsman. There was always an unspoken rule that a well constructed character is easier to draw.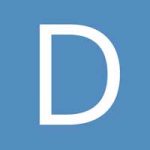 denzz
Really good tutorial… Love it… Btw… Im cut out animator(flash)… Im only draw ruff when i need some guide for my scene… But this really help me… Already 5 year in business… But never know about breakdown… Thank… Keep it up…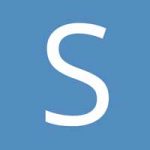 shaneys
Hey, I really enjoy watching your tutorials. I work as an animator in Trinidad, located in the caribbean. I sometimes am given the opportunity to lead projects by my boss and I love that but…i get a little confused when it comes to the manner in which i delegate my work to the assistants. How can I set up an effective time chart without confusing them or myself? lol. What happens if I am wrong in doing the charts. How do I correct it? I hope you understand my questions. It would be cool if you could make a 10 minute vid on time charts. I really want to get better at it and I understand you very clearly when you are working. Thanks
AMB Animation Academy saves fading dreams from Students who have suffered at the hands of Animation Courses that Promised the World and Charged the Earth, but instead delivered substandard tuition that resulted in broken dreams and lost ambition. Read how Students learned more from AMB than their courses and restored their self-belief
to attain their animation goals!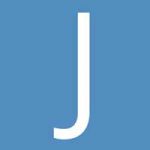 Jaejoong
Thank you so much for creating this animation channel! I am a senior majoring in animation and Asian studies at one of the top art schools in the nation. I need help such as animating a character walking in 3d. Again, thank you!!!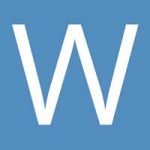 William
I've learned a lot more about animation from you that I ever had in art school.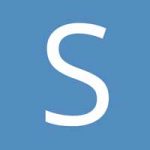 Specky
I learned more from this video than the College Course I spent Thousands on…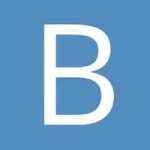 Bearded Media
I learned more about the run cycle in this 30 minutes than the class I'm currently in, thanks. Please check out my YouTube and look at my stuff from school, I'd love to get your critiques.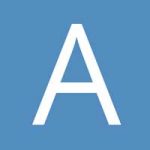 Andrew
Great step by step instructions. I went to school for animation and you are hitting a lot of points and questions that I wish my teachers taught me.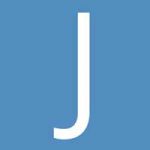 Jody
The school I am going to doesn't really teach animation, in fact there are only 2 animation/rigging classes and it is all 3D. The rest is general digital media. For my thesis I want to do 2D animation. Thank you so much for this Youtube channel, it is teaching me more than 3 years of school!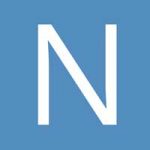 Nienke
I never ever comment on youtube video's but I must say.. what you teached me in these tutorials is more than I ever learned in 2 years of art school. Im actually studying animation for over 2 years.. Never have I learned so much as in these amazing high quality tutorials. I must say.. You work so fast. I can't keep it up when I'm animating with you in real time! Love the things you tell while you animate, really useful. thanks and keep up the good work!
AMB Animation Academy has helped indie animators and enthusiasts build their dreams and pursue their passions by providing an alternative to Art School where people can set their own goals and experience growth at their own pace. Read how AMB Animation Academy has given hope and opportunity for many who thought learning animation was a passion they could never pursue due to individual circumstances.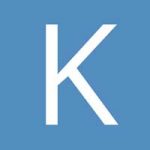 Kay
You are a GOD! Since Studio Ghibli, GAINAX, Trigger and of course Disney and many many small Studios I've always wanted to get into animation but didn't know where to start apart from drawing story boards. Thus I got into Graphic Design. Since where I am living there is no such thing as a school for animation I always thought that I needed to move to America. Just recently I realized that I have a Graphic Tablet and all the software to just get started. And there is your channel that gives a poor student like me guidance which is worth so much for me! So THANK YOU, sir. Let's keep that traditional 2D animation alive!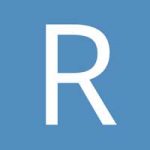 Raymond
I think you're a really good person besides being talented which is why I enjoy your videos. Being humble, passionate and caring for others are characteristics that unfortunately not many people have. Almost everyone is selfish, focusing only on money, fame and schemes that will benefit them. I just finished a video and a lot of it was inspired by your videos filled with tips and tricks. I haven't seen all your videos yet, but I will when I have more free time. I just wanted to say your videos are helpful, please keep up the good work.
I appreciate what you do.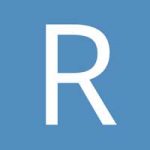 Alaa
I wish i watched this video 20 years ago, my life would've changed a lot , but it's never too late , thank you very very much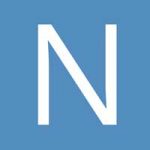 Nick
I really respect what you have to say here because it's clear you're doing this to help and not for fame or money. I've been struggling for months now trying to practice just basic drawing and I can't seem to find the will to do it. I can watch other youtubers for motivation but it's videos like these that really give me the motivation I need to get started. Thanks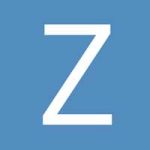 Zeeshan
It is my 14th view, and every time it teaches me something new! Although all of your tutorials are best when compared to others, but this is the best tutorial and well explained of all tutorials.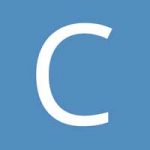 Charles
Wow! Thank you for putting so much time, effort, and detail into this tutorial. It really helped me understand the how and the why of putting an animation together. The bit about timing and stretching the keyframes out to 93 frames was a lightbulb moment for me ?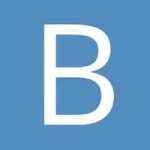 bubblegum
I thought this was a very informative demonstration. Thank you for taking the time to share this with us. I think it's awesome that you reply to nearly all our comments and patiently answer almost all our questions when so many other animators out there, as skilled as they are, do not. You give excellent advice, explain techniques clearly and give useful tips and pointers. I feel we are all extremely fortunate to have someone like you who goes above and beyond the call, to help those of us with a strong desire to learn. Thank you again and keep doing what you're doing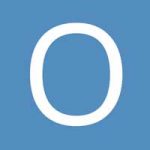 Okami
I came here because ever since I was a little girl I have loved animated films, and I have also loved drawing. Growing up I always thought I'd be an animator. Upon realising how much patience it takes I was put off, and as a flighty 15 year old pursued other interests educationally. I went on to become very interested in other things, like Graphic Design (which I have a degree in now) and tattooing which I love the art styles and wish to pursue as a career. However, I cannot help but listen to that ringing in the back of my head from the little girl who wanted to animate, and I still do.. After all, even if I choose to tattoo as a career, I will still have my free time for hobbies, why not let this become one of them? Thank you for taking the time to show how it is done, this is the kind of thing you would not expect to find for free, it is amazing how much I have learned in just 40 minutes and I will be watching more of your videos.
FOLLOW AMB ANIMATION ACADEMY ON SOCIAL MEDIA        

© Copyright 2016 AMB Animation Academy ambanimation.com/ambaa/ | Privacy Policy | Terms